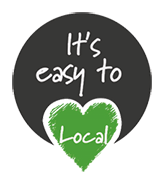 About Starkey's
On a clear, crisp day, just as the apples are being delicately picked from their trees, it's easy to be amazed by the beauty of fields and fields full of shiny, green Bramleys. Generations of the Starkey family have been based at this Southwell orchard for over 100 years.
Tradition is at the core of what makes Starkey Fruits' Bramley apples and juices so special.

In recent years, father and daughter duo John and Suzannah Starkey have gone to market with a household staple with an added twist - an apple juice with intriguing history.
Suzannah's great grandfather John R Starkey was an MP in Newark and planted his first orchard in 1901. The first Bramley apple tree was grown just down the road, so it was an obvious choice of apple to cultivate.
Bramley apples from the Starkey orchard are blushed and much sweeter thanks to the extraordinary work that the Starkey family put in to preserving the original apple variety.
"That's why we call our juices 'Extraordinary John Starkey's'," said Suzannah.
So whether you're more of a glass-with-your-breakfast kind of person or mixed-with-vodka kind of person, enjoy every sip of Starkey's apple juice – it's as unique as the original Bramley tree.
Available in all stores except:
Queen Elizabeth Road Food Store
Whittlesey Food Store
---
Go to the Starkey's website