Lincoln Distillery
Lincoln Distillery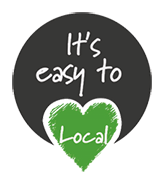 About Lincoln Distillery
The Lincoln Distillery Ltd began life in early 2017 and was the first commercial distillery in Lincoln since 1863. The former being a beetroot distillery.
Founder Matt is very passionate about local produce. Their flagship product, Lincoln Gin, was created using locally inspired ingredients, including elderflower and beetroot (as a nod to the rich heritage) and they aim to do their very best to add to the county's offering of high-quality produce.

Lincoln Gin is distilled, bottled and labelled by the team at The Lincoln Distillery. The gin is distilled in batches of around 50 bottles in their two copper alembic stills.
It pairs nicely with Fever Tree Mediterranean Tonic and a wedge of pink grapefruit or Co-op Indian Tonic with a slice of orange.
---
Go to the Lincoln Distillery website