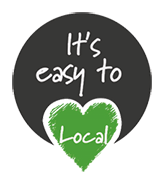 About Myers
Myers Bakery has existed in one form or another for over a hundred years. Right from the start one product has been a runaway success; the famous plum bread.
Charles Myers moved to the small town of Alford near Louth and made his first plum loaf in 1901. Delicious, with a fruity flavour and moist texture, the loaves went down a treat with the locals. Since that day, four generations of the Myers family have continued the tradition using the same recipe.

Myers bakery has its share of famous fans, perhaps the most famous of all is the Queen, who asked the bakery for more plum bread after it was included in a hamper of Lincolnshire produce sent for her Silver Jubilee celebrations.
It's also been included on a special menu for first class passengers on British Airways flights.
"It's lovely after lunch or with afternoon tea with a light coating of butter and topped with your favourite cheese - Lincolnshire Poacher is traditional. Add a slice of crisp apple on top for some crunch," says Rob Myers, who runs the firm today.
---
Go to the Myers website