Uncle Henry's
Uncle Henry's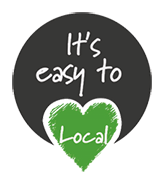 About Uncle Henry's
"From farm to fork" is a phrase that's heard a lot nowadays, but for the team at Uncle Henry's it's a mantra they live by.
Uncle Henry's is a part of a Lincolnshire family farming business, run by the Wards. They are farmers with a passion for home reared, local and great tasting produce. All their sausage and bacon is made with home reared pork in the farm shop butchery.
A sustainable farming philosophy is at the heart of what they do, using 100% renewable energy generated by the on farm anaerobic digestor. They use manure from the pigs to reduce artificial fertiliser use in producing the wheat and barley that makes up the pigs' feed. They also use the straw produced as bedding and rooting materials for the pigs.
The name Uncle Henry's comes from the farmer, Henry Wright, whose family farmed at Grayingham Grange for more than 100 years. The Wards took on the farm when Henry retired in 1991 and Henry continued to the live in the house behind farm shop. The Ward family kids, fond of "Uncle" Henry, used to ask to go and play at Uncle Henry's and when the farm shop was launched in 2006 the name stuck!
---
Go to the Uncle Henry's website