Taylors Bulbs
Taylors Bulbs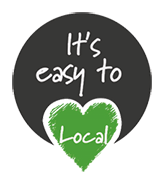 About Taylors Bulbs
Taylors Bulbs was first established in 1919 by Otto Augustus Taylor on his return from the First World War. Taylors is now one of the largest bulb companies in the country sourcing all types of bulbs from around the world to be packed on site at Holbeach, South Lincolnshire.
Taylors has been passed down through the generations to be managed now by directors Adam and Sam Taylor, fourth generation of the Taylor family.

During its evolution, the Taylor family business has grown considerably and now farms over 750 hectares, of which over 150 ha are daffodils (over 400 varieties). Over the years Taylors Bulbs has continued to add achievements to its portfolio:
1985 Taylors was awarded The Royal Warrant as Bulb Growers to Her Majesty The Queen.
2004 National Training Awards Winner of the Year.
Garden Centre Association Associate Member of the Year award 6 times since 2008
Voted Garden Industry Manufacturer Association Supplier of the Year 3 times since 2013.
BOPP (British Ornamental Plant Producers) accredited since 2014 recognising their credentials as a trusted and reputable horticultural supplier.
In 2019, Taylors won its 26th consecutive RHS Chelsea Flower Show Gold Medal for the Walkers Daffodil Collection.
All their kits come supplied with everything you need to grow beautiful flowers or nutritious fruit and vegetables.

---
Go to the Taylors Bulbs website