The Oink Company
The Oink Company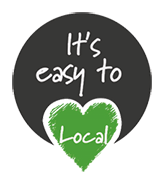 About The Oink Company
The Oink Company is a family-run business founded by Mike Holman, a former pig farmer and brewer of award-winning beers. The inspiration for the creation of the Oink brand came from Mike's love of the great British pub snack, pork scratchings, with a cold pint of beer.
Finding a really good pork scratching is not always that easy, so they decided to create their own perfect snack.

Their mission is to create the very best pork scratchings and to be all-inclusive by making all their products free from Gluten and most free from MSG.
They are artisan producers and as such their process starts with hand-cut pork shank rind and fat. All their products are hand cooked and then finally seasoned by hand while the scratchings are cooling.
The pork scratchings pair well with spicy mango chutney or apple sauce.

---
Go to the The Oink Company website