Stokes Tea & Coffee
Stokes Tea & Coffee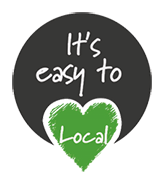 About Stokes Tea & Coffee
Stokes Tea & Coffee in the heart of Lincoln is a family business that has been proud to serve up the best food and drink for well over a century.
Stokes puts passion and know-how into sourcing, roasting and blending coffee and tea, and serving up the best local produce at its three destination cafés in Lincoln. The Lawn Café is located at Stokes' headquarters, (where the roastery is also based), in the Lawn Building, a former 19th Century asylum on Union Road, while the High Bridge Café is situated in a historic Tudor building, (the only one of its kind in the UK), on Lincoln's high street – both favourite haunts for tourists and locals. The new Stokes To Go, (next door to the High Bridge), offers the same high quality, but as a takeaway service;
perfect for busy people on the move, although there is some seating upstairs for those who want to rest their tired feet! Here you will find delicious options made with fresh local produce, from award-winning Cornish pasties and sandwiches, to sweet treats and drinks.
Nick Peel is the fourth generation in the family to run the business and along with his team he's passionate about what he does, and it shows. From the far-flung farms to the roastery, Stokes carefully sources and roasts every coffee bean and blends tea leaves to perfection, to produce exceptional products that simply cannot be found anywhere else.
If you love the best coffee and tea, visit your local Lincolnshire Coop food store to get Stokes' award-winning Blue Mountain Blend Coffee and Gold Medal Tea both make the perfect cuppa whatever time of the day.
You'll be spoilt for choice at Stokes - the vast array of products on offer even includes a Coffee Club subscription service - perfect for those who want to experience the finest single origin and speciality coffees out there, or you can try a Virtual Tasting Experiences hosted online and ideal for those who want to share something fun and make memories with family, friends or colleagues.
---
The team at Stokes Tea & Coffee are celebrating over 120 years in business and they are as proud to serve their famous coffee and tea today as they were when it all began in 1902.
Check out our behind-the-scenes video to see how they've been getting on and find more info here:

---
Go to the Stokes Tea & Coffee website