Belvoir Farm
Belvoir Farm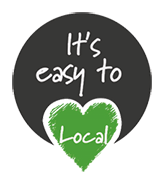 About Belvoir Farm
Belvoir cordials are delicious and full of real fruit juices and fresh water from the Belvoir spring.
'Here at Belvoir Farm we want to celebrate nature in all its real, imperfect, dramatic glory. Our drinks are made with natural ingredients that have been carefully selected by our team here for the most delicious taste.'
They're perfect for pouring into pitchers and sharing with friends, or as a tasty tee-total tipple.
Available in all of our food stores except for:
Argyle Street Food Store
Cambridge Road Food Store
Churchill Drive Food Store
Gibbet Nook Food Store and Filling Station
Gosberton Food Store
Kilton Food Store
Nunsthorpe Food Store
Queen Elizabeth Road Food Store
Sincil Street Food Store
Springfields Filling Station
Sutton Bridge Food Store
Sutton on Trent Food Store
Swanpool Food Store
The Willows Food Store
Whittlesey Food Store
Willoughby Road Food Store
Woodhall Drive Food Store

Woodville Road Food Store
Available in all of our food stores except for:
Argyle Street Food Store
Cambridge Road Food Store
Churchill Drive Food Store
Kilton Food Store

Nunsthorpe Food Store
Queen Elizabeth Road Food Store
Springfields Filling Station

Sutton Bridge Food Store
The Willows Food Store

Whittlesey Food Store
Woodville Road Food Store

Available in all of our food stores except for:
Queen Elizabeth Road Food Store

Whittlesey Food Store
Available in all of our food stores except for:
Argyle Street Food Store
Cambridge Road Food Store
Churchill Drive Food Store
Gibbet Nook Food Store and Filling Station
Gosberton Food Store
Kilton Food Store
Nunsthorpe Food Store
Queen Elizabeth Road Food Store
Sincil Street Food Store
Springfields Filling Station
Sutton Bridge Food Store
Sutton on Trent Food Store
Swanpool Food Store
The Willows Food Store
Whittlesey Food Store
Willoughby Road Food Store
Woodhall Drive Food Store

Woodville Road Food Store
Available in all of our food stores except for:
Argyle Street Food Store
Cambridge Road Food Store
Churchill Drive Food Store
Gibbet Nook Food Store and Filling Station
Gosberton Food Store
Kilton Food Store
Nunsthorpe Food Store
Queen Elizabeth Road Food Store
Sincil Street Food Store
Springfields Filling Station
Sutton Bridge Food Store
Sutton on Trent Food Store
Swanpool Food Store
The Willows Food Store
Whittlesey Food Store
Willoughby Road Food Store
Woodhall Drive Food Store

Woodville Road Food Store
Available in all of our food stores except for:
Argyle Street Food Store
Cambridge Road Food Store
Churchill Drive Food Store
Gibbet Nook Food Store and Filling Station
Gosberton Food Store
Kilton Food Store
Nunsthorpe Food Store
Queen Elizabeth Road Food Store
Sincil Street Food Store
Springfields Filling Station
Sutton Bridge Food Store
Sutton on Trent Food Store
Swanpool Food Store
The Willows Food Store
Whittlesey Food Store
Willoughby Road Food Store
Woodhall Drive Food Store

Woodville Road Food Store
Available in all of our food stores except for:
Argyle Street Food Store
Cambridge Road Food Store
Churchill Drive Food Store
Gibbet Nook Food Store and Filling Station
Gosberton Food Store
Kilton Food Store
Nunsthorpe Food Store
Queen Elizabeth Road Food Store
Sincil Street Food Store
Springfields Filling Station
Sutton Bridge Food Store
Sutton on Trent Food Store
Swanpool Food Store
The Willows Food Store
Whittlesey Food Store
Willoughby Road Food Store
Woodhall Drive Food Store

Woodville Road Food Store
Available in all of our food stores except for:
Argyle Street Food Store
Cambridge Road Food Store
Churchill Drive Food Store
Kilton Food Store

Nunsthorpe Food Store
Queen Elizabeth Road Food Store
Springfields Filling Station

Sutton Bridge Food Store
The Willows Food Store

Whittlesey Food Store
Willoughby Road Food Store
Woodhall Drive Food Store

Woodville Road Food Store
Available in all of our food stores except for:
Queen Elizabeth Road Food Store

Whittlesey Food Store
---
Go to the Belvoir Farm website