Mountain's Boston Sausage
Mountain's Boston Sausage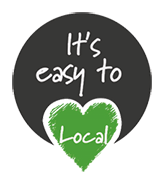 About Mountain's Boston Sausage
Juicy and packed with flavour – there's nothing quite like a banger from Mountain's Boston Sausage.
The business was established in Boston as a general butcher in 1852 and began perfecting its famous sausage after Jabez Holland Mountain joined in 1904 and started to research recipes.

His passion passed down the family for four generations, and today its Lincolnshire sausages are a mainstay of the business along with its other delicious premium pork products. They're still traditionally made - produced by hand using only the finest ingredients – for an authentic taste.
Available in all of our food stores except for:
Cambridge Road Food Store
Churchill Drive Food Store
Heapham Road Food Store
Kilton Food Store
Nunsthorpe Food Store
Springfields Food Store
Willoughby Food Store
Available in the below food stores:
Alford Food Store
Branston Food Store
Caistor Food Store
Collingham Food Store
Long Sutton Food Store
Market Rasen Food Store
Metheringham Food Store
Nettleham Food Store
Saxilby Food Store
Welton Food Store
Whittlesey Food Store
Available in the below food stores:
Alford Food Store
Birchwood Food Store
Branston Food Store
Caistor Food Store
Collingham Food Store
Long Sutton Food Store
Market Rasen Food Store
Metheringham Food Store
Nettleham Food Store
Saxilby Food Store
Welton Food Store
Whittlesey Food Store
Available in all of our food stores except for:
Argyle Street Food Store
Cambridge Road Food Store
Churchill Drive Food Store
Clipstone Food Store
Gibbet Nook Food Store and Filling Station
Heapham Road Food Store
Kilton Food Store
Nunsthorpe Food Store
Queen Elizabeth Road Food Store
Springfields Filling Station
Sutton on Trent Food Store
The Willows Food Store
Willoughby Road Food Store
Woodhall Drive Food Store
---
Go to the Mountain's Boston Sausage website