Lincoln Tea and Coffee Company
Lincoln Tea and Coffee Company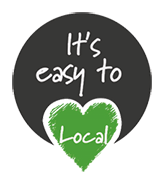 About Lincoln Tea and Coffee Company
In 2013, the team behind Lincoln Tea and Coffee turned a true passion for the beverages into a business, supplying fine-leaf tea, roasted coffee, machines and training, with a focus on excellent service.
They have many award-winning products including Lincolnshire's very own Lincolnshire Tea. Their tea is a special blend of high grown tea from East Africa and the fertile floodplains of the Brahmaputra in Assam. The tea is blended and taste tested in the traditional way, to achieve a brilliant colour and exceptional flavour even when brewed with the hardest water.
After conquering the tea market, Susie and her team moved their sights to coffee. After many trials and errors, they eventually produced what is now 'Lincoln City Football Blend'.
Made from 100% Arabica ground coffee, it has a full bodied and creamy taste with butterscotch and milk chocolate sweetness, soft citrus acidity and a long nutty finish – perfect for warming up on match day.
With each packet sold The Lincoln Tea and Coffee Company will donate 20p to the Lincoln City Foundation. The ground coffee will be served at Sincil Bank Stadium in the Legends Lounge, VIP lounge and hospitality boxes.
You can't beat a cup of tea or coffee with a slice of cake, or even a full English breakfast at the weekends.
---
Go to the Lincoln Tea and Coffee Company website