Ferry Ales Brewery
Ferry Ales Brewery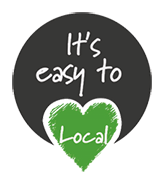 About Ferry Ales Brewery
It was a mutual nod between two strangers on a train platform which began the foundations for Ferry Ales Brewery, or F.A.B.
Co-founders John and Mike become firm friends on their commutes to London but, unknown to each other, they'd both been hoping a love of craft beer could shape a new path for them.

After a chance discussion during one journey they began laying out their plans and in October 2016 F.A.B was officially born.
Its beers pay tribute to local history around Fiskerton and Lincoln, such as its American style pale ale named Witham Shield. The restoration of Avro Lancaster Just Jane is also being supported by the brewery through its traditional brown session bitter of the same name - 10p is donated to the project for every pint sold.
Available in all of our food stores except for:
Argyle Street Food Store
Bardney Food Store
Bowbridge Road Food Store
Crowland Food Store
Gosberton Food Store
Kilton Food Store
Messingham Food Store
Queen Elizabeth Road Food Store
Roman Bank Food Store
Skirbeck Road Food Store
Springfields Filling Station
Sutton on Trent Food Store
Swanpool Food Store
Tealby Street Food Store
The Bridge Food Store
The Willows Food Store
Whittlesey Food Store
Woodhall Drive Food Store
Available in all of our food stores except for:
Nunsthorpe Food Store
Springfields Filling Station
Sutton on trent Food Store
Whittlesey Food Store
Available in all of our food stores except for:
Nunsthorpe Food Store
Springfields Filling Station
Sutton on Trent Food Store
Whittlesey Food Store
Available in all of our food stores except for:
Nunsthorpe Food Store
Springfields Filling Station
Sutton on Trent Food Store
Whittlesey Food Store
Available in all of our food stores except for:
Nunsthorpe Food Store
Springfields Filling Station
Sutton on Trent Food Store
Whittlesey Food Store
Available in all of our food stores except for:
Nunsthorpe Food Store
Springfields Filling Station
Sutton on Trent Food Store
Whittlesey Food Store
---
Go to the Ferry Ales Brewery website