Pipers Crisps
Pipers Crisps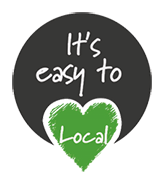 About Pipers Crisps
Staff at Pipers Crisps in Elsham, North Lincolnshire, pride themselves on producing a crisp with a little more substance than your average potato snack.
The perfect potato for Pipers is between 45 and 65mm wide and during the main harvesting season, spuds can be dug up and turned into crisps within 24 hours.

Each potato is washed, scrubbed, sorted, machine cut into 0.06 inch thick slices, then batch-fried in sunflower oil and hand-turned by a member of staff.
The crisps are then examined and checked before being rolled in one of the company's specialist flavours, weighed, then packaged using machinery made in Gainsborough.
Like so many of the processes used when producing Pipers, the bags are packed into boxes by hand – no mean feat considering 75,000 bags are sold each week.
Find out which stores stock their products below:
Available in all stores except:
Available in all stores except:
Available in all stores except:
Available in all stores except:
Available in all stores except:
Gibbet Nook Food Store & Filling Station
Springfield Road Filling Station
Whittlesey Food Store
Available in all stores except:

---
Go to the Pipers Crisps website