Lincolnshire Pork Co
Lincolnshire Pork Co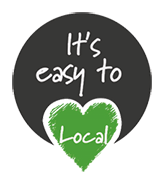 About Lincolnshire Pork Co
Lincolnshire Pork Co is a family farming business run by the Ward family. We are a family business with a passion for making quality and sustainable pork products from our own high welfare pigs.
Lincolnshire is famous for its Lincolnshire sausage. Our 5th generation family farm is based in the heart of Lincolnshire, and we are proud to give you perfect Lincolnshire provenance with our sausages being "born, raised and made" in Lincolnshire.

We generate all our own renewable heat and electricity; this powers the farm and our butchery to provide a more sustainable sausage!
Our sustainable farming philosophy is at the heart of what we do, using manure from the pigs to reduce artificial fertiliser use in producing the wheat and barley that makes up the pigs' feed. We also use the straw produced as bedding and rooting materials for the pigs.