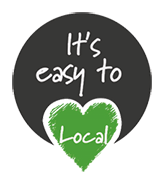 About Fen Spirits
Fenlands Spirits and Liqueurs is a family owned and run distillery founded in May 2016. From the early days distilling and bottling spirits in their kitchen, they moved to a workshop at The Secret Garden Touring Park outside Wisbech in February 2018.
The team travel all over the country showing off their wares at country shows, food and drink festivals, craft fairs, and even music festivals!

Each bottle of their vodka is fermented and distilled from scratch out of sugar beet, then hand-filled, corked and sealed with wax before being labelled by hand.
The silky-flavoured Toffee Vodka is delicious on its own, over ice, or as an accompaniment to coffee or ice cream.
---
Available in all of our food stores.
---
Go to the Fen Spirits website