Skidbrooke Cyder Co.
Skidbrooke Cyder Co.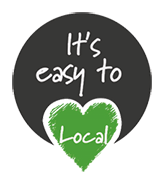 About Skidbrooke Cyder Co.
Guy and Kate Williams, who are based near Louth, began making cider in 2004 to use up their surplus apples. Several years later they found themselves producing more than 30,000 liters per year.
Each apple used in their Skidbrooke Cyder is locally sourced in Lincolnshire and they use over seventy varieties including cookers, eaters and cider apples.

Using modern machinery but traditional methods, they like to keep their cider as authentic as possible. Each apple is checked for quality by hand before pressing and turning into pulp. They don't add any water, yeast or flavourings into the mix to keep it as natural as possible.
They leave the cider to ferment over the winter months. As they don't pasteurise or carbonate their cider, this creates a naturally dry, clear, full flavoured refreshing drink.
---
Go to the Skidbrooke Cyder Co. website