Edwards Potato Vodka
Edwards Potato Vodka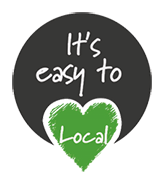 About Edwards Potato Vodka
Located just a few miles from where their spirit's main ingredient was first cultivated in Brigg, Elsham Wold Distillery have committed 8 years of passion and hard work to bring their vision of 'soil to spirit' to life.
Their team members have been working separately on the creation of a new, premium spirit since 2013 but it wasn't until three families' paths crossed in 2018 that the Elsham Wold Distillery became a reality.

They set out to prove that quality produce, originating from our own farms across Lincolnshire, could create a premium single-estate potato vodka, from a simple ingredient on our doorstep that they already knew so well.
They make all of their alcohol from 100% raw ingredients that have been grown locally by their founding members for over 100 years. Their unique single variety recipe, using the local Lincolnshire King Edward potato contributes to the distinctive flavour of Edwards 1902, and allows them to control the entire process 'from soil to spirit' to create a remarkably smooth, luxurious and now award-winning vodka.
Edwards 1902 English Potato Vodka paired with a light tonic water or refreshing soda and lime makes the perfect, quick and simple drink. Or if you're feeling more adventurous, try it out in your favourite Espresso Martini recipe.
---
Go to the Edwards Potato Vodka website