Our family of businesses includes food stores, pharmacies, coffee shops, travel branches, filling stations, funeral homes, a florist and post offices. If you've got what it takes to be part of a successful local co-operative find out more about joining our team.

---
We've been in business serving the people of Lincolnshire and surrounding area since 1861.
---
Lincolnshire Co-op has been named as one of the country's top employers, offering career progression opportunities and valued reward and recognition schemes to its 3,200 colleagues.
---
Job vacancies and recruitment information.
---
Gadsby's Bakery, based in Southwell, provides sweet treats and bread bin staples to shops up and down the country.
---
We believe that apprenticeships are a way of attracting talented and enthusiastic people to come and work for Lincolnshire Co-op.
---
If you're at school and thinking about a career with Lincolnshire Co-op, one of the best ways to find out more is by doing work experience with us.
---
We have brought together energy, ideas and resources to make life better for young people in our communities by working together with The Prince's Trust to deliver Get into Retail with Lincolnshire Co-op.

---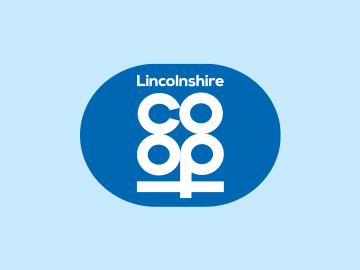 Here at Lincolnshire Co-op we are proud to be an independent group of busy pharmacies with well fitted premises and highly trained staff. Our management team is comprised entirely of pharmacists and we understand the professional needs and pressures of working in a complex healthcare environment.
---
With 14 travel branches across Lincolnshire and the surrounding counties, our travel consultants proudly serve their local communities and ensure excellent customer care for holidaymakers.