Lincolnshire Craft Beers
Lincolnshire Craft Beers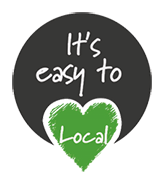 About Lincolnshire Craft Beers
There's a growing number of discerning beer drinkers looking for quality, local beverages – and Lincolnshire Craft Beers is well-practiced at quenching their thirst.
Lincolnshire Craft Beers have been brewing high quality craft beers for over 20 years. The LCB team is made up of craft beer lovers with a passion for Lincolnshire and its traditions and their beers are inspired by their location and their passion for Lincolnshire landmarks.
The LCB family members are proud of their Lincolnshire roots and proud of the distinctive craft beers they create.
Available in all of our food stores except for:
Nunsthorpe
Sutton on Trent
Whittlesey
Available in all of our food stores except for:
Nunsthorpe
Sutton on Trent
Whittlesey
---
Go to the Lincolnshire Craft Beers website