Jenny's Jams
Jenny's Jams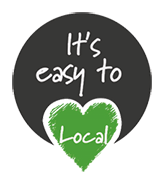 About Jenny's Jams
A successful trip to a 'pick your own farm' back in the summer of 2005 was where Jenny Smith's jam business began.
Jenny, from Lincoln, had harvested so many strawberries that she decided to make jam for friends and family. What started as just a couple of batches grew and eventually Jenny's Jams was born. She now produces a range of jams, chutneys and marmalades which are on sale throughout the county.

The fruit and vegetables Jenny uses are sourced where possible from county suppliers, for example much of the fruit is grown at Willow Farm in Chapel St Leonards and she also uses Lincoln-based Fresh from the Fields. Even the jars come from a supply company in Brigg and the labels are designed and made in Newark.
The jams, chutney and marmalades are still made in the traditional way at Jenny's unit in Lincoln.
Find out which stores you can pick up Jenny's Jams products below:
Available in all stores except:
Argyle Street Food Store
Cambridge Road Food Store
Churchill Drive Food Store
Gibbet Nook Food Store and Filling Station
Heapham Road Food Store
Kilton Food Store
Nunsthorpe Food Store
Queen Elizabeth Road Food Store
Springfield Road Filling Station
Sutton Bridge Food Store
Whittlesey Food Store
Willoughby Road Food Store
Woodhall Drive Food Store
Woodville Road Food Store
Available in all stores except:
Gibbet Nook Food Store and Filling Station
Springfield Road Filling Station
Whittlesey Food Store
Available in all stores except:
Argyle Street Food Store
Cambridge Road Food Store
Churchill Drive Food Store
Gibbet Nook Food Store and Filling Station
Heapham Road Food Store
Kilton Food Store
Nunsthorpe Food Store
Queen Elizabeth Road Food Store
Springfield Road Filling Station
The Willows Food Store
Whittlesey Food Store
Willoughby Road Food Store
Woodhall Drive Food Store
Woodville Road Food Store
Available in all stores except:
Gibbet Nook Food Store and Filling Station
Springfield Road Filling Station
Whittlesey Food Store
---
Go to the Jenny's Jams website